Michigan Nature/Wildlife Education:
COVID-19

Edition

Topics & Activities | Vernal Pond | Birds by Sight & Sound | The "Walkabout" |
On Nature's Terms | Pricing | Volunteer | Make an Appointment

Remember, Governor Whitmer's 'stay home' directive DOES NOT apply to outdoor activity! Being out in the fresh air surrounded by woodlands, wetlands, greening landscapes and singing birds and frogs is the perfect antidote to cabin fever and the 'Coronavirus Blues.' Thankfully, in view of the timing of the crisis, there is in fact no better season to be outside, and Nature Discovery is here to enhance your experience.
SMALL GROUPS OUTDOORS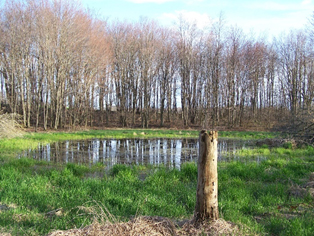 To comply with physical distancing directives, through the duration of the crisis we will only instruct and lead in an outdoor setting either here on the grounds of our private nature center north of Williamston, on your rural property, or at another natural area of your choosing. We will also only lead one small group of healthy people per appointment, i.e., individual or paired adults who live under the same roof, or individual families who reside in the same household. Why is this especially good for you? In any academic pursuit every instructor and every learner knows that the lower the student-to-teacher ratio the more effectively the content is assimilated.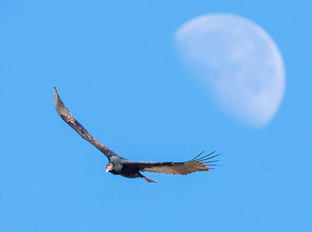 BY APPOINTMENT
When? Virtually any day, any time! Amid the crisis our calendar has been completely cleared, so "hours of operation" no longer exist. In addition to scheduling an appointment based on when it is convenient for you, the area of interest you choose to pursue for your guided experience may better be scheduled during morning, afternoon or evening hours. Just contact us by phone or email to schedule a time. Same-day appointments are even okay. Just give a call to confirm our availability and we could meet the next hour! (See PRICING and MAKE AN APPOINTMENT headings below.)
TOPICS & ACTIVITIES
The following list is far from complete but may inspire ideas for other subjects, venues and activities. Remember, we have decades-worth of knowledge about the local natural world at your disposal, not to mention decades of experience in sharing it with students of all ages!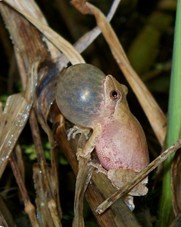 VERNAL POND ENCOUNTERS
Two vernal ponds exist on the back half of our private home-based nature center's six acres. In fact, no kidding, we bought this house in 1989 because of the presence of these ponds. Did you know that the vernal pond is considered the most biologically rich natural community in temperate regions of the world? It's a naturalist's playground! We'll show you why, firsthand.
Breeding frogs! Currently, chorus frogs, spring peepers and wood frogs are calling abundantly and sometimes deafeningly on our ponds. Leopard frogs, toads, tree frogs and green frogs will hit the ponds in the coming weeks. Take a guided walk around the edges while identifying each species "by ear" and learning more from us about their life cycles through the year, other aspects of their ecology, and discussion of the human-induced factors that are driving their declines. Take it a step further if you'd like and arrange with us to wade in among the action. Photo ops, galore!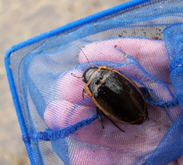 Vernal Pond Wade: Day or Night! Hey, there is a lot more going on here than the breeding frogs. A healthy vernal pond teems with a dizzying abundance and diversity of invertebrate life. Wade in with a small bucket and a net then start scooping. Specimens can be dumped into a pan for identification. You can even take a bucketful with you to inspect more closely at home. We'll provide you with a pond invertebrate identification sheet.
A wade after dark is especially enchanting. Bring a strong-beamed flashlight or headlamp and find firsthand how the invertebrate life kicks into another gear under the cover of darkness. You might need ear protection. The awe-inspiring volume of the spring peepers will blow you away. We've taken some of our best photos of breeding frogs by flashlight after dark. Give it a try.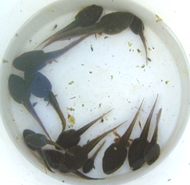 Catch tadpoles! There is a glut of huge green frog tadpoles on our vernal ponds now. We'll explain why this is actually a bad thing. Check our submerged minnow trap (attached to a rope that runs to the edge) in which we catch dozens of tadpoles a day, or catch them with a net while you wade. Kids and families are welcome to take some home. Watch us feed some to our garter snakes outside, weather-permitting!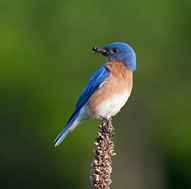 BIRDS BY SIGHT & BY SOUND
Do you hear it? The volume, diversity and intensity of singing birds is growing by the day as individuals claim nesting territories and migrants return. Songbirds that are here are singing loudly and frequently as they secure nesting territories. Guided walks on our property (or at another location suggested by you or us) aid participants in identifying every species by sight and "by ear." A Michigan Birds checklist is given to each participating adult or family to keep track of species encountered. Bring binoculars if you have a pair.
THE "WALKABOUT"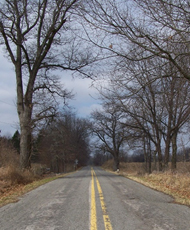 Here's a combination of exercise, fresh air and natural instruction. Join Jim on a walk around our country block, a 3.4-mile trek that starts and ends on our driveway. At an easy pace combined with brief stops the entire circuit can be done in less than 90 minutes. We'll identify birds by sight and sound, plus trees, shrubs, other plant life and wildlife as we pass a diversity of fields, woodlots, wetlands and roadside growth. Jim will also point out roadside insect life that many casual observers would miss. Would you like to get to know the birds, flora and other fauna along the rural roads you walk around your own neighborhood? Make an "on-site" appointment.
ON NATURE'S TERMS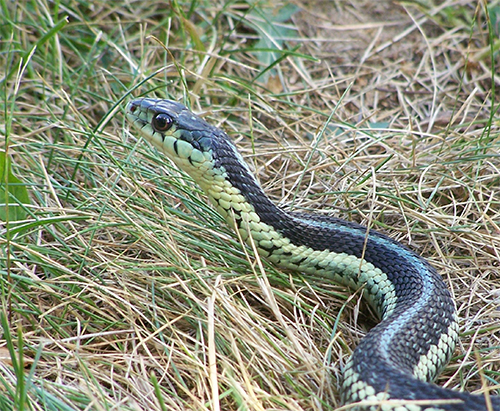 No specific "theme." Just random natural life as we encounter it or as it finds us in the yard, on the trail, at pond-side, and even in the skies overhead. Identification and discussion of birds, bugs, trees, vines, shrubs, and invasive growth. If you can't decide on one of the above options or you just want to get a general feel for the experience and potential for future visits, this is a very good way to start.
PRICING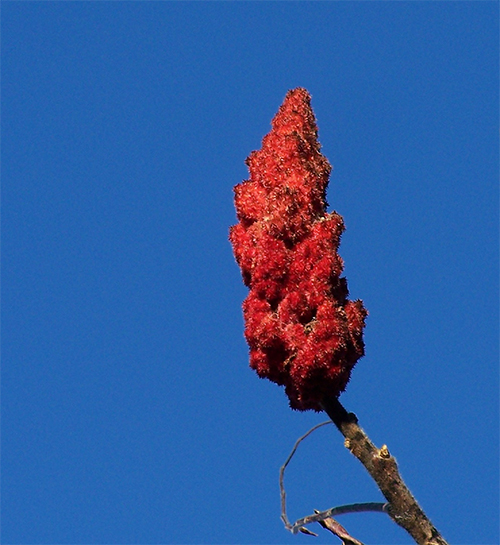 During these trying times for everyone we are purposely setting our rate for visits here at $5/person/hour so as not to exclude anyone who would like to participate but who cannot afford to pay more. However, if you feel your visit was worth more than this low rate we will gladly accept any extra donation based on what you can afford.
The 90-minute "Walkabout" rate is a minimum of $15 for one individual and $5 for every extra individual from the same household. If we are traveling to a location of your choosing a nominal mileage fee may be added. Cash or check accepted and preferred. Ask us about Paypal or credit/debit card payment options, too.
OUTDOOR VOLUNTEER OPPORTUNITIES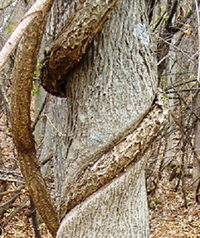 The natural area at Nature Discovery (as well as those nearly everywhere else) is under siege from a range of invasive growth that is killing healthy trees and destroying the ecological integrity of our woodlands. We could use help any day in cutting, pulling and burning oriental bittersweet, Amur honeysuckle, garlic mustard, and more. Accepting adult help, or get your teens off the screens to come out and lend a hand. Save a tree while enjoying fresh air, the smells of the season and amid a serenade of birds and frogs. Contact us for more details.
MAKE AN APPOINTMENT
Since we will only be permitting one small appointed group at a time please call or email us to reserve a date and time. One hour minimum, please. Feel free to contact us spontaneously. As long as we have a staff person available and no other appointment is scheduled we would be happy to host you with as little as an hour's notice!
517.655.5349
naturedisc87@gmail.com
We appreciate your support! -Jim & Carol McGrath